The 2022 Archibald Prize is part of the trifecta including the Wynne and Sulman Prizes, whose winners will also be announced today.
The Archibald Prize, now 101 years old, is for portraiture.
The Wynne Prize is awarded to the best landscape painting of Australian scenery, or figure sculpture, while the Sulman Prize is given to the best subject painting, genre painting or mural project in oil, acrylic, watercolor or mixed media.
There were 601 works entered in this year's Wynne with 34 selected as finalists. For the second year running there were more female Wynne finalists than men. Wynne finalists this year include Lucy Culliton, Nicholas Harding, James Powditch (who also entered the Archibald with a portrait of Laura Tingle), Jude Rae and Tiwi artists Gordon Pupangamirri, David Tipuamantumirri, Barry Kantilla and Graham Tipungwuti.
There were 491 entries in the 2022 Sulman Prize with 29 finalists. According to the Art Gallery of NSW, this year saw the highest known number of Sulman entries from Aboriginal artists (19), leading to the highest number of Aboriginal finalists in the Sulman exhibition (six) and in the Archibald, Wynne and Sulman Prizes overall (27).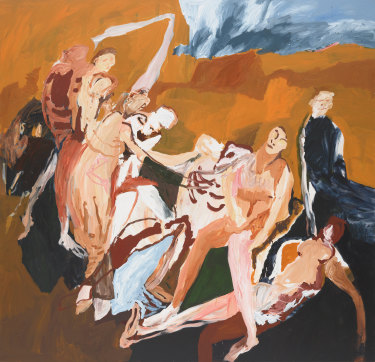 Some of the Indigenous finalists in the Sulman include Vincent Namatjira, Sally M Nangala Mulda and Inawintji Williamson.
There were 816 Archibald entries this year, with 52 finalists chosen.